2ND ANNUAL SHELLABRATION

November 6th, 2022 at Bowen's Island Restaurant
2ND ANNUAL SHELLABRATION
November 6th, 2022 at Bowen's Island Restaurant
The Premier Oyster Event of the Southeast
Join us in Charleston, South Carolina for the Toadfish Conservation Coalition's Annual Shellabration. An evening dedicated to celebrating oysters, and providing an immersive experience to protect, restore, and sustain coastal ecosystems. Featuring oyster farms from across the Carolinas, curated menus from some of Charleston's most prestigious chefs, wine, beer, live music, and your chance to win amazing items from our exclusive silent auction.  
This is our primary fundraising event for the year and 100% of proceeds directly support oyster restoration in South Carolina. So come support Toadfish, clean water, and oysters!
Date: November 6, 2022
Location: Bowen's Island Restaurant, 1870 Bowens Island Rd, Charleston, SC 29412
Time:  VIP Happy Hour: 1:30pm-3pm
General admission: 3pm-7pm
This is a 21+ event.
LIVE MUSIC BY: Old Soul Band
Wine: Deutsch Family Spirits | Post Parade | Oysterman Wine
Beer: Presenting Beer Sponsor Corona
BUY TICKETS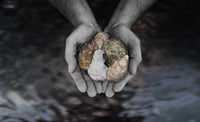 Ticket Packages
Tickets for this event included: food stations & beverages, silent auction items, raffles, give-aways and live music. Check back for upcoming events.